For installation of a septic system, a soil boring test needs to be done to determine what type of system you may need in addition to the size.  The two systems available are mound and drain field.

The above picture is the inside of a rock bed with pipes laid on top.
---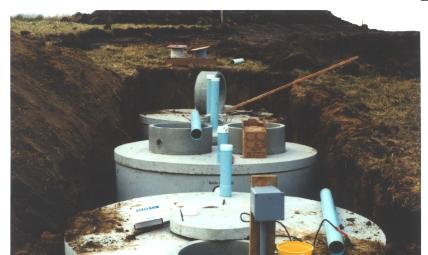 Seen here are three septic tanks properly installed before being backfilled.